Africa's big oil producers seek World Bank support – LAGOS/LUANDA, Feb 1 Nigeria and Angola, Africa's two biggest oil producers, are both in talks with the World Bank about support to help cope with low crude prices, weakening currencies and strained public finances.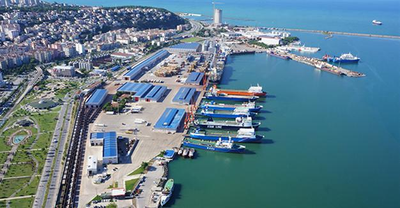 Nigeria has held exploratory talks with the World Bank on borrowing to help fund a record budget in 2016 but has not applied for any emergency loans, Finance Minister Kemi Adeosun said on Sunday.
Angola also held talks with the World Bank between Jan. 25-29 about securing funding support in a deal that would see Africa's second biggest oil producer implement unspecified reforms, the state news agency reported.
The World Bank and other institutions like the International Monetary Fund have recommended that Nigeria and Angola devalue their currencies which both trade officially at a huge premiums to the secondary market.
Devaluations could form part of loan deals, two banking sources said on Monday. Nigerian President Muhammadu Buhari is against devaluing the naira.
The naira trades at around 197 against the dollar officially compared to street rates as weak as 305, while Angola's kwanza is worth 155/$ but changes hands at more than 400 against the greenback on the secondary market.
Nigeria is planning to borrow as much as $5 billion to help fund a budget deficit due to a slump in vital oil revenues, of which $4 billion might come from international institutions and the rest from Eurobonds, Adeosun had said earlier this month.
"We have held exploratory talks with the World Bank. We have not applied for emergency loans," she told Reuters on Sunday.
Borrowing from international institutions such as the World Bank would be a cost-effective way to raise money to fund the increased capital expenditure in the 2016 budget, she said.
The Financial Times had earlier reported that the West African nation had asked the World Bank and the African Development Bank for $3.5 billion in emergency loans.
In a written statement, Adeosun's ministry also said Africa's biggest economy was looking at "options" to borrow from the African Development Bank and export credit agencies such as China Exim Bank "due to their concessionary rates of interest".
Nigeria expects a budget deficit of 3 trillion naira in 2016, up from 2.2 trillion naira previously estimated, as a slump in oil revenues has eroded public finances and hit its currency.
By Alexis Akwagyiram and Herculano Coroado – Courtesy Reuters (Writing by Joe Brock and Ulf Laessing; Editing by Toby Chopra)