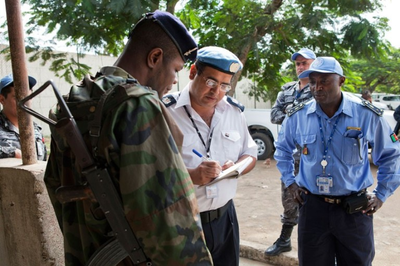 Côte d'Ivoire: UN officials condemn beach resort attacks – United Nations Secretary-General Ban Ki-moon has condemned the terrorist attacks that reportedly killed at least 14 civilians and wounded many in Côte d'Ivoire's beach resort town of Grand Bassam .
"The Secretary-General condemns the terrorist attacks carried out today in three hotels in the town of Grand Bassam, Côte d'Ivoire," Mr. Ban's spokesman said in a statement, adding that "he expresses his heartfelt condolences to the families of the victims as well as to the people and Government of Côte d'Ivoire and wishes a speedy recovery to those injured."
Mr. Ban reiterates the UN's commitment to stand with the people of Côte d'Ivoire at this difficult time and extends his full support to the Government in its efforts to bring the perpetrators of these crimes to justice, the spokesman added.
A condemnation also came from the UN tourism agency.
"We are appalled by this horrible act of violence," World Tourism Organization (UNWTO) Secretary-General Taleb Rifai said in a statement. "Our thoughts at this difficult moment are with the families and friends of the victims and the people of Côte d'Ivoire."
He said UNWTO reaffirmed its full support and confidence in the West African nation's tourism sector which has been growing over the last years.
"We trust that tourism will continue to play a key role in advancing development in Côte d'Ivoire," he said, noting that the country's commercial capital of Abidjan will host a 19-21 April meeting for the 58th UNWTO Commission for Africa and the 10YFP Sustainable Tourism Conference & Symposium.
————————————————————————————————-
Côte d'Ivoire: UN officials condemn beach resort attacks – United Nations Secretary-General Ban Ki-moon has condemned the terrorist attacks that reportedly killed at least 14 civilians and wounded many in Côte d'Ivoire's beach resort Credit: United Nations News Centre