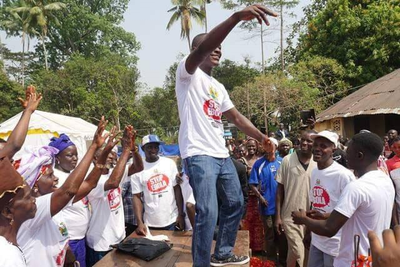 UN confirms Sierra Leone's Ebola flare-up is over, but cautions more are possible – The latest flare-up of Ebola in Sierra Leone is over, the United Nations health agency today reported, but cautioned that the West African region remains at risk and should remain on alert.
"Today marks another milestone in the country's effort to defeat Ebola," the World Health Organization (WHO) said in a statement praising "rapid containment" of the flare-up.
The UN agency made the announcement after two incubation cycles of the virus – or 42 days – passed Sierra Leone's last confirmed patient tested negative for a second time.
Commending the country's Government, partners and people on the "effective and swift response" to the flare up, WHO said: "From nurses, vaccinators and social mobilizers to contact tracers, counsellors and community leaders, Sierra Leoneans in affected districts mobilized quickly and their involvement and dedication was instrumental and impactful."
The agency attributed the quick response to the increased response capacity at the national, district and community level and increased capability to mitigate their impact.
Sierra Leone, along with neighbouring Liberia and Guinea, must not lower their guard, WHO cautioned, warning that risks of other flare-ups continue due to virus persistence in some survivors. Read more