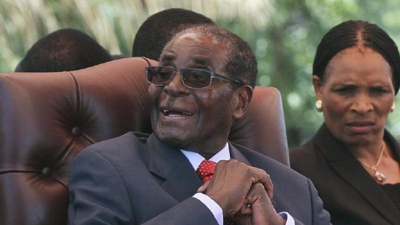 Zimbabwe to get first IMF loan in almost 20 years – Zimbabwe expects to get funding from the International Monetary fund later this year.
The loan will be the first since 1999, the country's central bank governor, John Mangudya said on Tuesday.
He further added that the IMF would decide on the exact amount of the loan and the fund had agreed to double the amount available for Zimbabwe, known as a financial quota, to $984 million.
Currently, the country's foreign debt stands at US$8.3 billion, of which US$1.8 billion is arrears.
The southern Africa economy country is trying to emerge from years of international isolation, largely blamed on Mugabe's policies, including the seizures of farms from white farmers.
Recently, the government agreed to major reforms including compensation for evicted white farmers and a big reduction in public sector wages as the government tries to woo back international lenders.
The IMF and World Bank forecast growth of 1.4 percent and 1.5 percent this year.