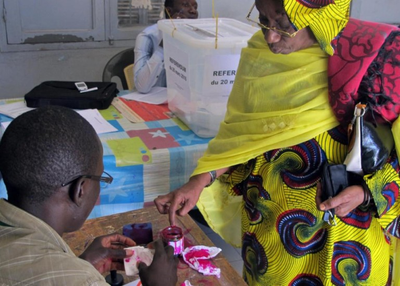 Voters casting ballots in 5 African countries – Voters in five African countries casted ballots last Sunday, including four presidential elections and a constitutional referendum. Incumbents in Niger and Republic of Congo are expected to sail to re-election, while Benin's runoff vote is less certain. Here is a brief look at the contests:
BENIN — Benin's president is stepping down after the maximum of two terms, enhancing the West African country's democratic credentials. Sunday's race is between the current prime minister and a prominent businessman who was once accused of trying to poison the outgoing president, an allegation he denies.
NIGER — The election in Niger pits the incumbent president against an opposition figure who was jailed from November to March on charges critics say were politically motivated. President Mahamadou Issoufou is campaigning on his credentials in the fight against Islamic militancy. His opponent left the country this past week to seek medical treatment in France for an unspecified ailment.
REPUBLIC OF CONGO — President Denis Sassou N'Guesso, 72, who has been in power for more than 30 years is seeking another term after he organized a constitutional referendum that did away with an age limit that would have disqualified him from running again. The run-up to the October referendum was marred by violence, and mobile phone service was blocked in the country, which borders the much larger and well known nation of Congo.
SENEGAL — Senegal is voting on a constitutional referendum that proposes 15 reforms that would make sweeping changes. In contrast with many African leaders, Senegal's President Macky Sall is asking voters to shorten the country's presidential term from seven years to five. The proposed changes also call for a strengthened National Assembly, better representation for Senegalese abroad, and greater rights for the opposition in national elections.
ZANZIBAR — Voters are also casting ballots in Zanzibar, the semi-autonomous archipelago off the coast of Tanzania, though opposition parties there have called for a boycott. Zanzibar's vote in a re-run of an October ballot, which the main opposition parties say runs counter to Zanzibar's electoral laws.