DR Congo: Cursed by its natural wealth – First published in Oct, 2013 by Dan Snow (CNN News)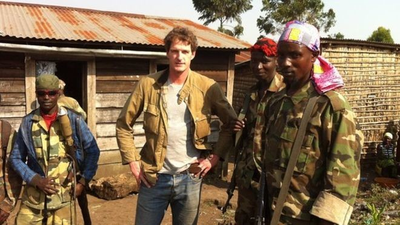 The Democratic Republic of Congo is potentially one of the richest countries on earth, but colonialism, slavery and corruption have turned it into one of the poorest, writes historian Dan Snow.
The world's bloodiest conflict since World War II is still rumbling on today.
It is a war in which more than five million people have died, millions more have been driven to the brink by starvation and disease and several million women and girls have been raped.
The Great War of Africa, a conflagration that has sucked in soldiers and civilians from nine nations and countless armed rebel groups, has been fought almost entirely inside the borders of one unfortunate country – the Democratic Republic of Congo.
Many of the country's mining operations are connected to the waters of the mighty Congo River. It is a place seemingly blessed with every type of mineral, yet consistently rated lowest on the UN Human Development Index, where even the more fortunate live in grinding poverty.
I went to the Congo this summer to find out what it was about the country's past that had delivered it into the hands of unimaginable violence and anarchy.
The journey that I went on, through the Congo's abusive history, while travelling across its war-torn present, was the most disturbing experience of my career. I met rape victims, rebels, bloated politicians and haunted citizens of a country that has ceased to function – people who struggle to survive in a place cursed by a past that defies description, a history that will not release them from its death-like grip. Read more